HUNTERSVILLE - CORNELIUS - DAVIDSON - MOORESVILLE - DENVER
Why Alden & Son Excavating?
EASY - WE DIG WHAT WE DO
Whether you're a homeowner handling your own home improvements or a contractor or builder working on their behalf, we take the time to learn what your objectives are and to explain the process to you so that you can make an informed decision.  This individualized support continues once the work begins, as we guide you through the process and are available to answer any questions you may have.

From driveways and demolition to back-filling and basement digging, we've got you covered.  We can excavate for footings and foundations of both new construction and home additions; grade lots, parking lots and driveways to prepare for paving; scrape topsoil to use for patio or large traffic area installations; and install sewer and water laterals for construction in city limits.
We specialize in smaller excavating projects that requires careful attention to surroundings and more personalized services. We have performed all phases of contracting including complete site development. Alden & Son has the experience, capabilities and equipment to get the job done right the first time. Whether the project requires large scale site work or a custom septic system installation, we can make it happen with minimal disruption to the surrounding area.
IT IS GRADING TIME!
Rough Grading    -     Erosion Control     -     Digging Basements
Digging Footings     -     Back-filling Foundations     -     Drainage Work

Final Grading     -     Yard Preparation     -     Grading Driveways
Rough Grading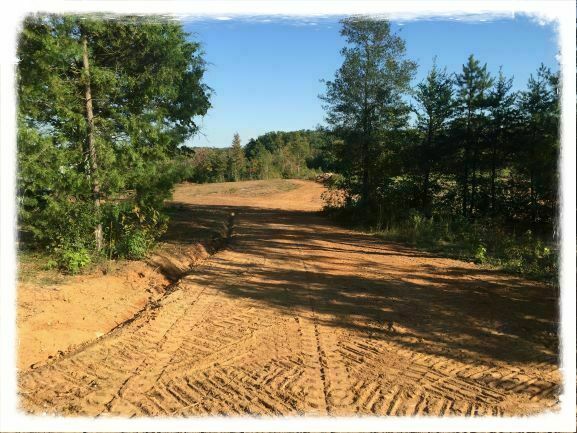 Rough grading refers to the most basic grading of your lawn and landscaping. During the rough grading process, your lawn is very simply sculpted to bring it to the desired level and slope. In most cases, your landscaper will try to work as much with your existing land structure to keep the level of work and expense down in this step of the grading process.

In many cases, rough grading involves removing the relatively thin layer of topsoil in order to better sculpt the land to your desire. This results in a well-sculpted property that drains as efficiently as possible. Most lawns, whether you realize it or not, are very gently graded in order to allow water to drain efficiently.
Landscape Grading
Depending on the scope of your project, you may decide to tackle some of the grading yourself. If you are working with anything but a very small area, however, you should definitely consider hiring a professional. Proper landscape grading cannot typically be done by sight alone.

It requires a variety of tools, and a lot of experience to ensure that everything is properly graded and ready for planting. For the best results when beginning a new construction project, building a garden or making other changes to your landscaping, work with a professional to ensure that everything is properly graded. This simple step can help you avoid future issues, and much headache.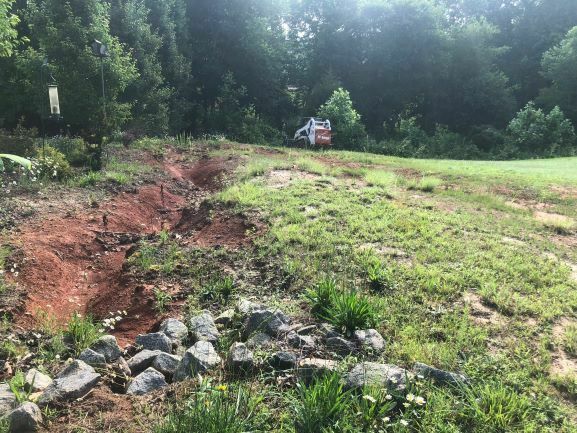 Creating the proper amount of drainage is one of the main goals of landscape grading. Determining, the amount of drainage that you desire depends largely on the area that you are grading, and typically requires a gentle slope that will remove any excess water away from your home. For gardens or more complex landscape structures, this may mean something a bit more involved. By allowing for an optimal level of drainage, you can very effectively make your entire landscaping design more self-sufficient and easy to take care of. When properly graded, landscapes ensure that plants get the water that they need without allowing excess water to accumulate.